"Spicy fried rice cake" is a tasty local delicacy that most of Hong Kong citizens will try when they travel to Korea. In recent years, with the Korean cultural boom, you can easily find a Korean restaurant in any street in China.
Korean cuisine is famous for its characteristically spicy taste which always greatly improved one's appetite and instantly provokes every taste bud on the tongue. Now, there's a genuine Korean food combines wonderful taste and the cartoon that adults and children are crazy about.
Hello Kitty in your rice cake
Many Korean food brands have launched "Cupped Spicy Fried Rice Cakes" in response to market preferences.

But when it comes to deliciousness and characteristics, this Korean brand that has recently cooperated with Hello Kitty is the one you can't miss.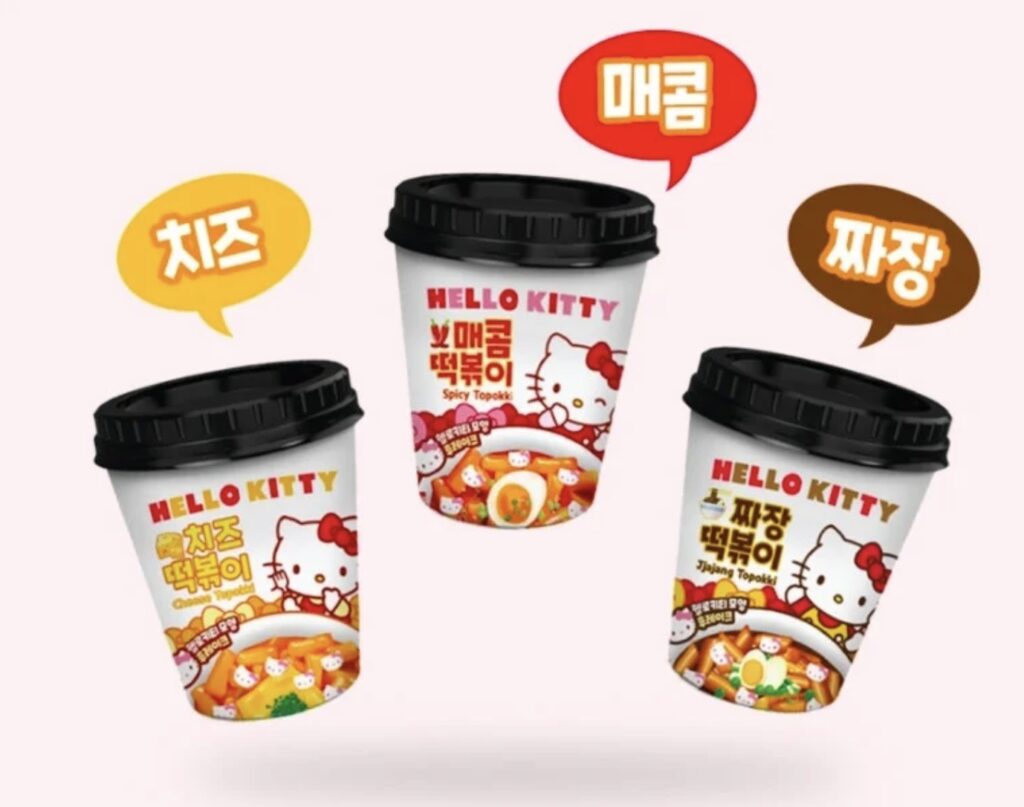 Sanrio, the company behind Hello Kitty, has cooperated with a lot of types of products and launches related goods.
Nevertheless, cooperating with a Korean local food brand is considered as a breakthrough recently and it'll usher in the support of many consumers.
Any ingredients as you want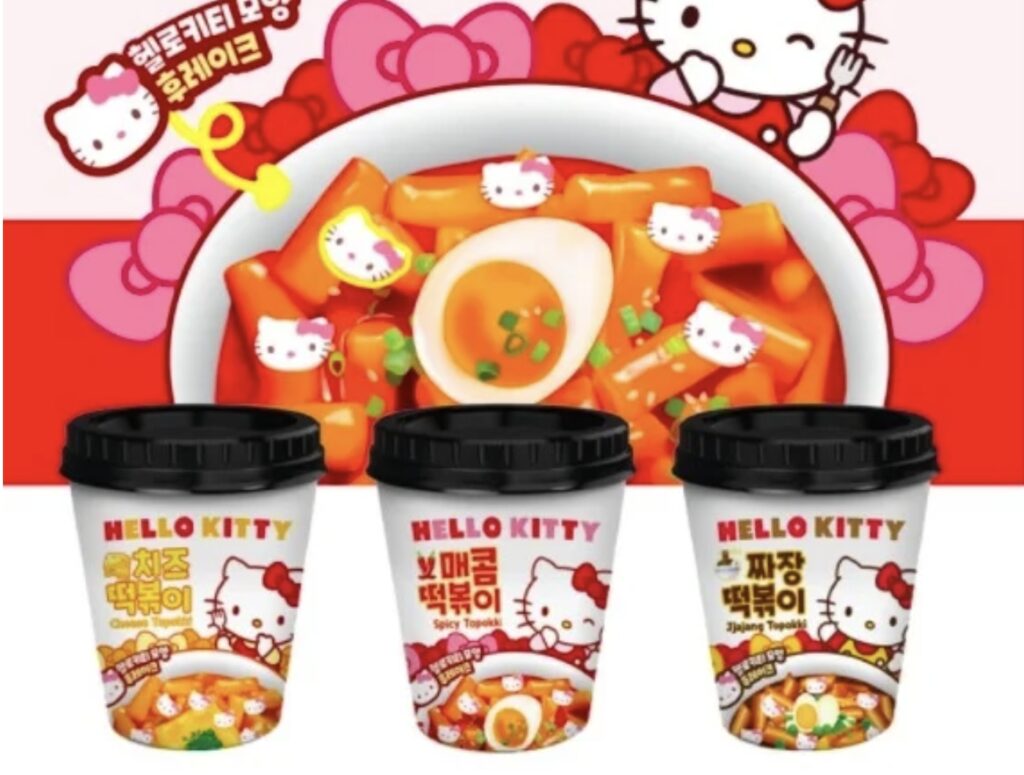 To make it more delicious, you can just open the refrigerator and get your favorite ingredients, such as hot pot ingredients, instant noodles, or other seasonings. However, cute Hello Kitty fish patties hidden in the cup is a big surprise!
"Hello Kitty Cup Spicy Fried Rice Cake" is convenient and lightweight which means the serving size is quite small that even children and women with small appetites can eat a whole cup by themselves.
Although it has become a favourite with everyone who loves Hello Kitty, those who in weight control should pay attention to the calories in the extra seasonings.