A bowl of refreshing and delicious icy food is definitely what Hong Kong citizens love every summer. But as for those with sensitive teeth, that's the food they must miss.
Apart from sorbet and vanilla ice cream that make summer wonderful, there's also an eye-catching cake in Japan, which allows everyone to experience the invigorating feelings without worrying about teeth. This tiramisu was sold more than 10,000 bottles as soon as it was launched and swept the taste buds of everyone this summer.
Tiramisu × Muscat Grapes = Fresh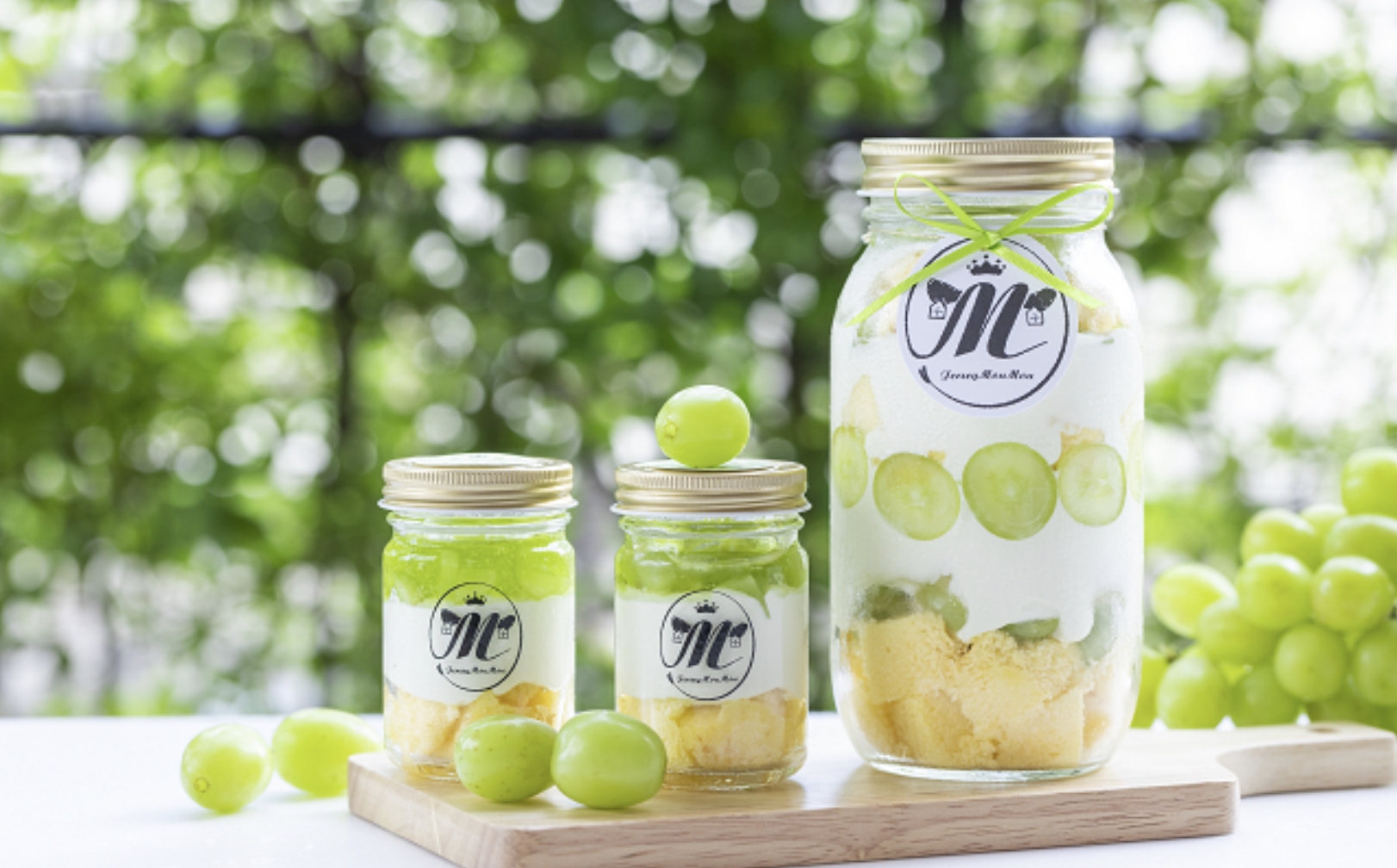 In the past, the memory of tiramisu may remains in the brown cake and chocolate flavor. Now, the most popular dessert in Japan may break everyone's stereotypes on tiramisu.
Those who pay close attention to desserts may noticed that there's a trend of putting desserts in glass jars in Japan recently.
Not only the well-known cake shops launched glass jar cakes, but people also make their own desserts at home with different jars to make them varied.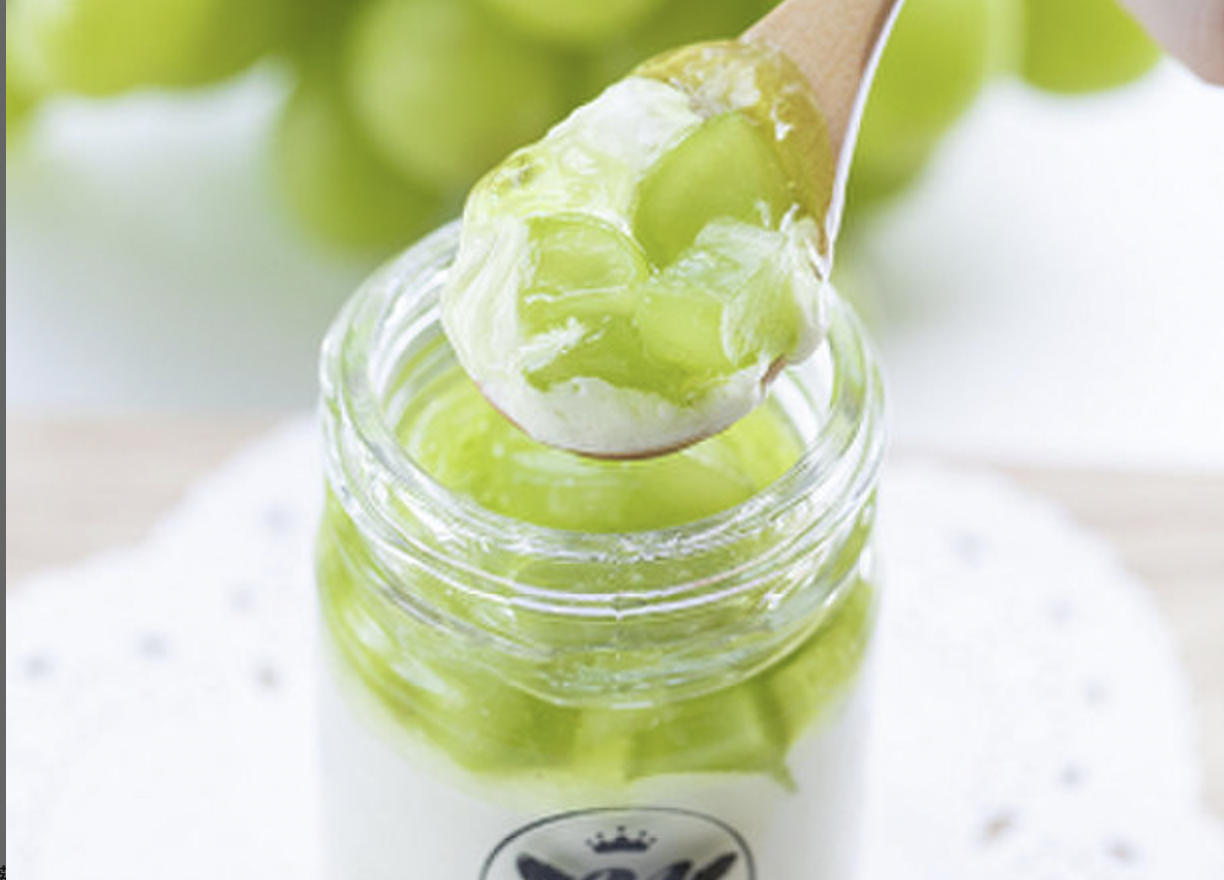 Putting muscat grapes of the season in the cake as ingredients is the reason why it's so successfully sold.
The bottom is a sponge cake soaked in cherry wine with fresh cream on top so that even if it's eaten alone, it will not be monotonous but with great flavour. And the top layer will be muscat grapes of the season, the star of this glass jar cake.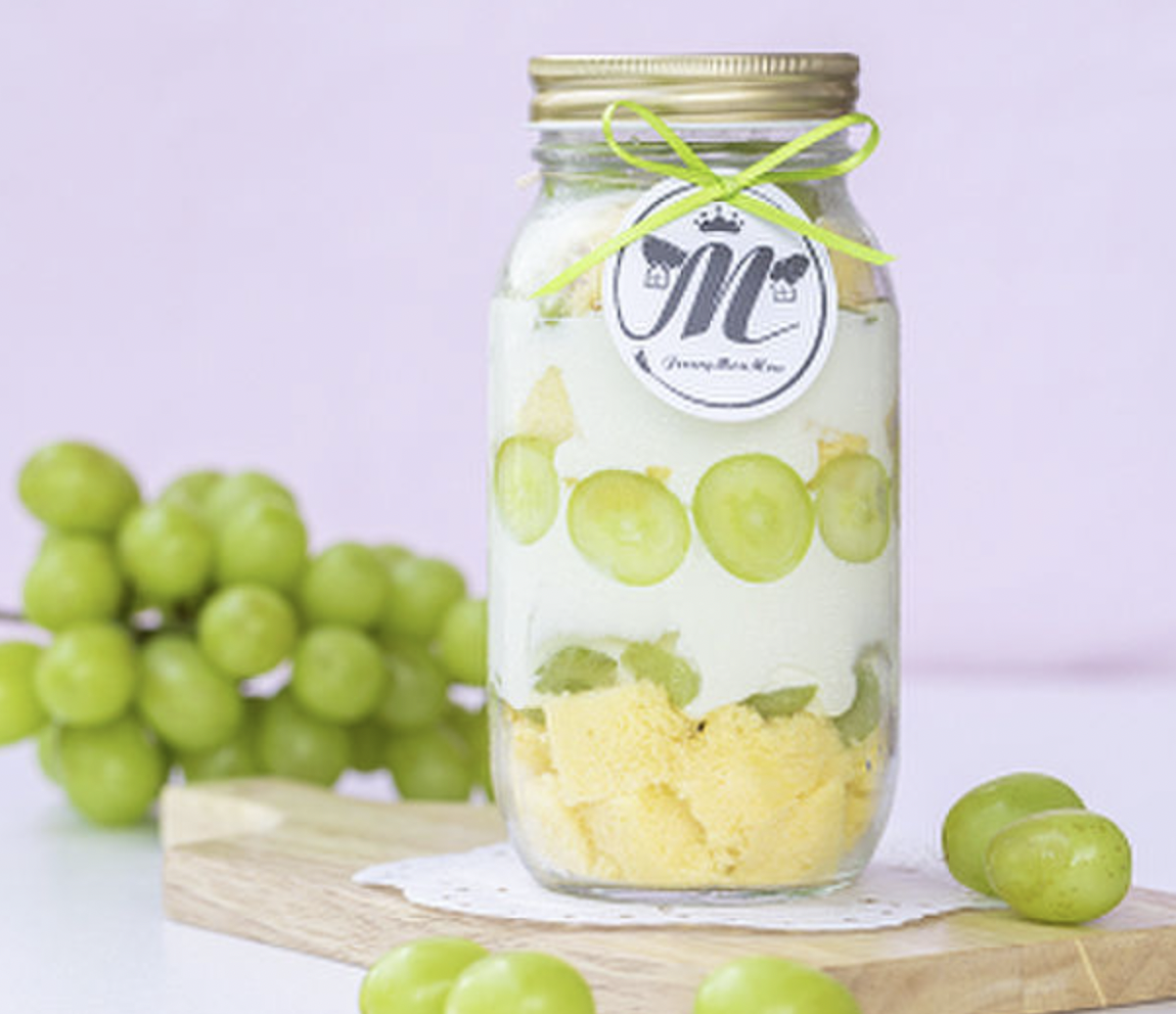 "Muscat Tiramisu" brings vitality to the summer.
A glass jar with varied tastes is so attractive and really satisfying that a bigger size for family has been launched too! Just share it with your friends and family this summer!