Summer is the season to go outside and enjoy the sunlight. And the latest sneakers of Nike Air Force 1 Low UV show the capability of color-changing magic like photosynthesis. The series of sneakers Nike released in Spring and Summer encases UV technology which causes the color to change from white to various colors. When you date with friends or your lover, the color of the sneakers will change from white to blue and magenta in 2 hours like changing a new pair of sneakers, it will be such a fancy experience that deserves to be proud of.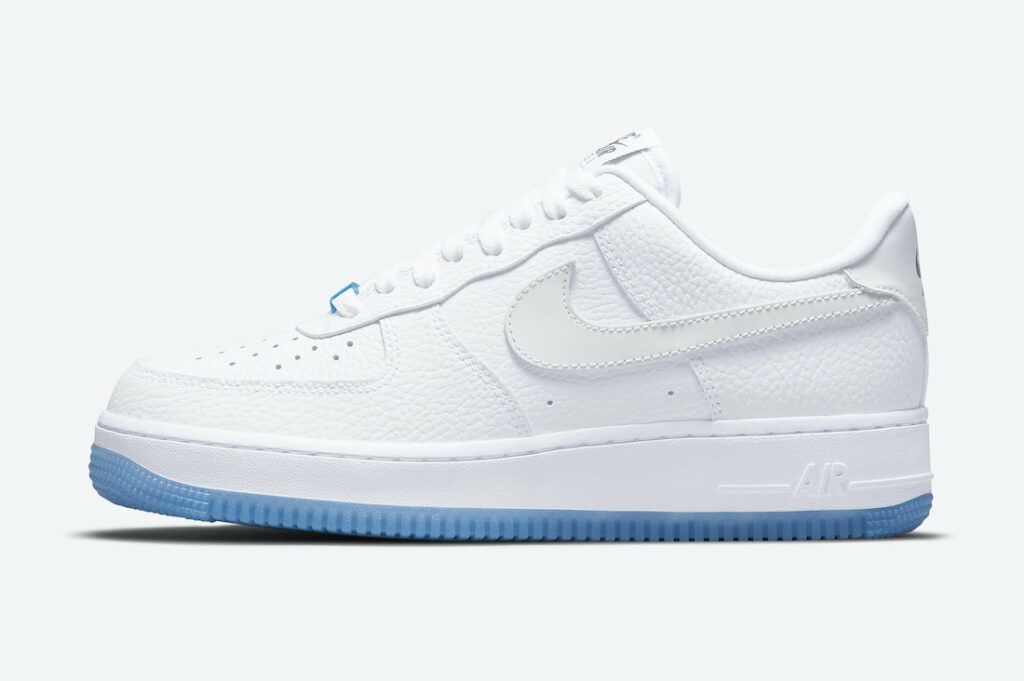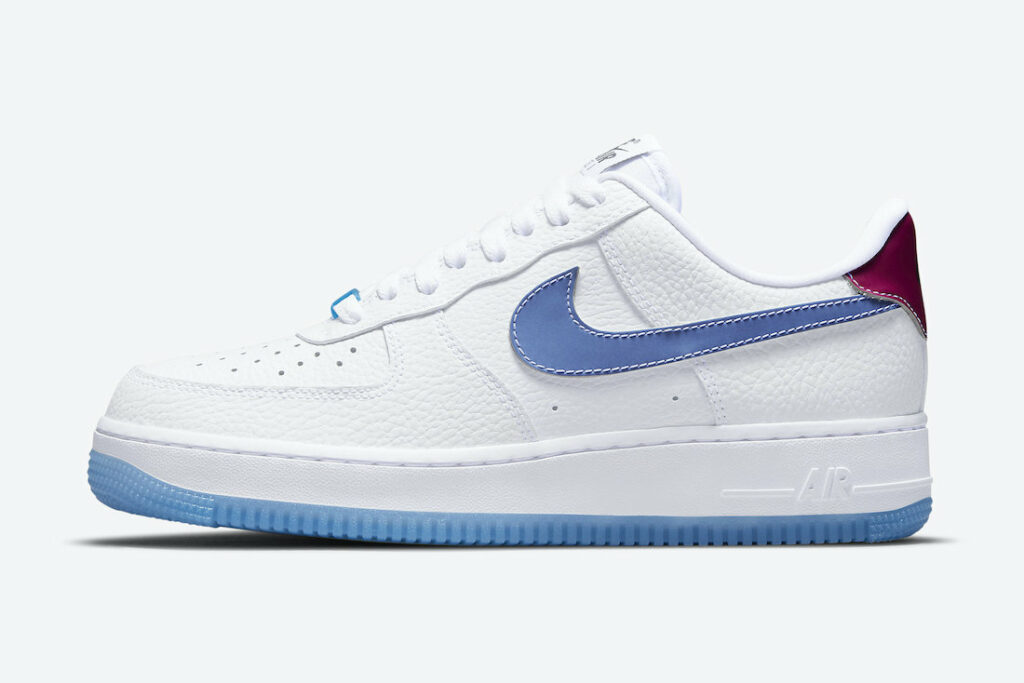 Nike's AF1 Low UV (White University Blue) visual change was released in early May this year after sunlight exposure.
(All pictures are taken from official photos)
In fact, it is not the first time Nike has used color-changing. Last year, Nike and Civilist(a storied brand of the skateboard in Berlin) have teamed up for the series of Nike SB Dunk Low sneakers, whose full-black upper changes color to reveal an infrared-inspired pattern when exposed to heat changes and it became a big hit among sneaker addicts. This year, Nike goes on to apply the hottest Air Force 1 with heat-sensitive tech, making its way to the spotlight.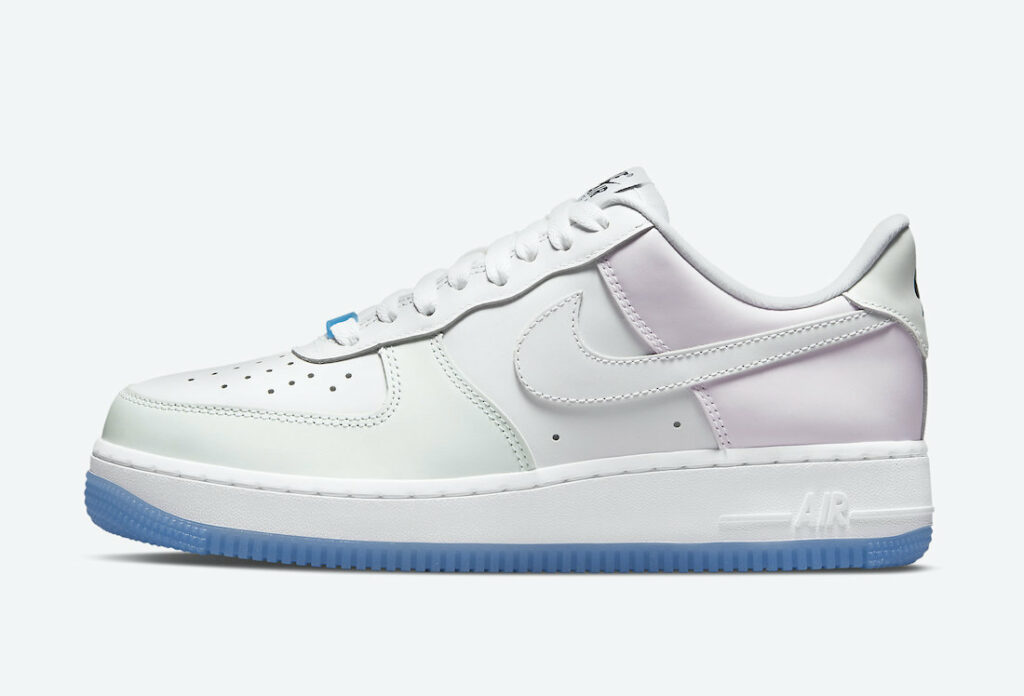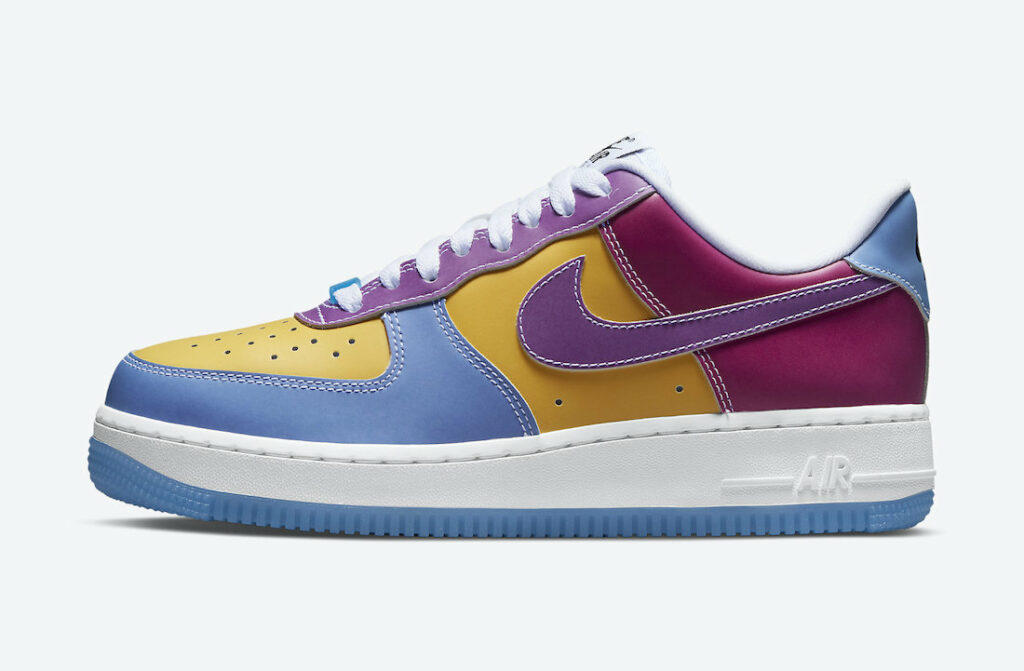 The visual change of Nike's AF1 Low UV (White Pink Yellow) after sunlight exposure.
There are two types of AF1 Low color-changing sneakers released this time, they are White University Blue and White Pink Yellow. The original type of White University Blue has already been a classic, and the new type of White University Blue with white leathers and icy blue heels presents in much the same styling as its counterpart. The Swoosh sign and the heels of White University Blue respectively switch their colors to icy blue and grape subtly and spontaneously when the temperature rises, making it both attractive and entertaining. If you love audacious styles, the White Pink Yellow is everything you need. It changes its colors so extensively that makes it hard to speculate that they are the same pair of sneakers. The bold color match of purple, red, yellow, and blue appears the style of graffiti and involves the street-creative spirit.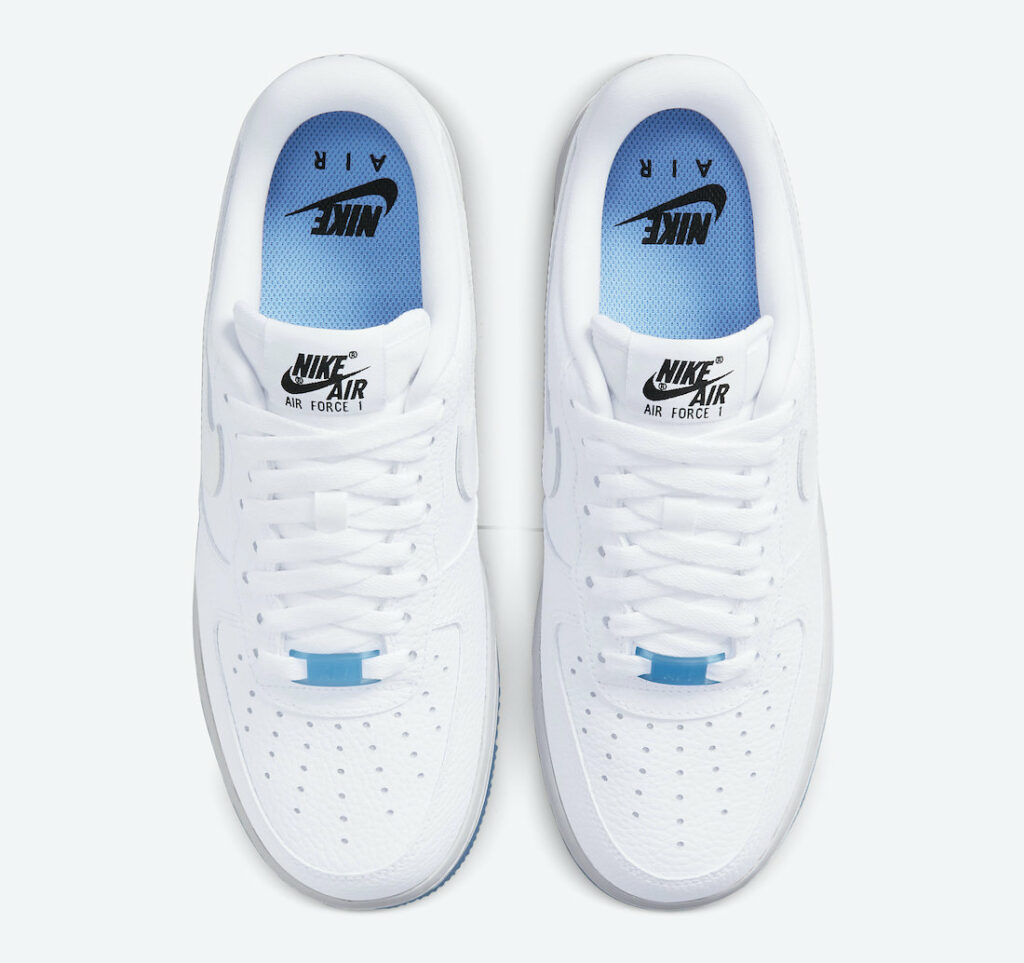 Nike's AF1 Low UV White University Blue in an exquisite design.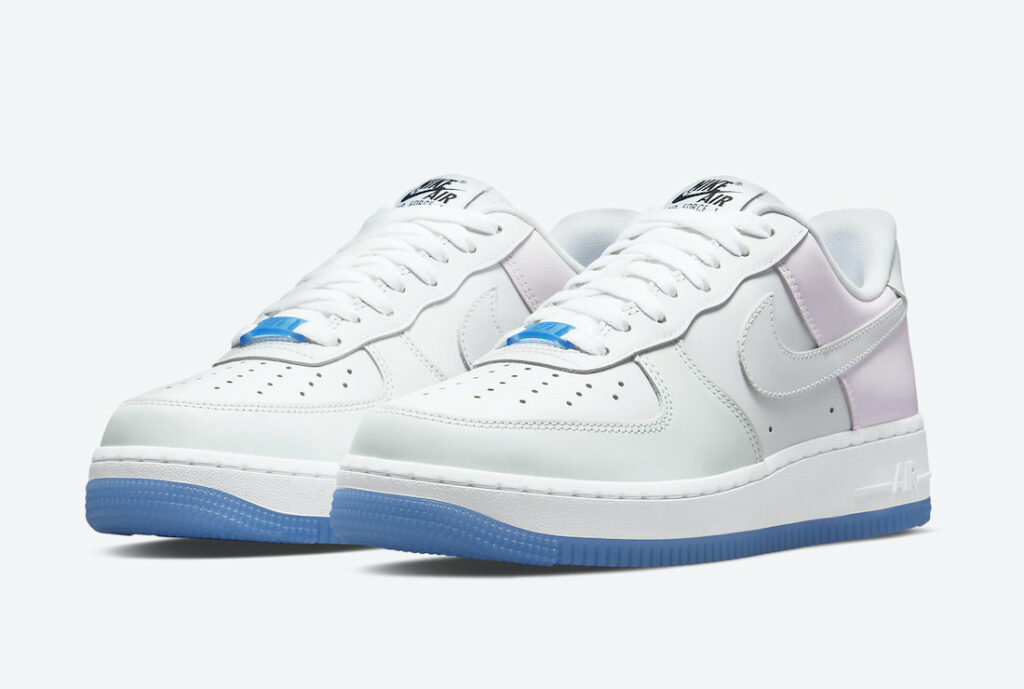 Nike's AF1 Low UV White Pink Yellow in audacious styles makes you the most trendy one this summer.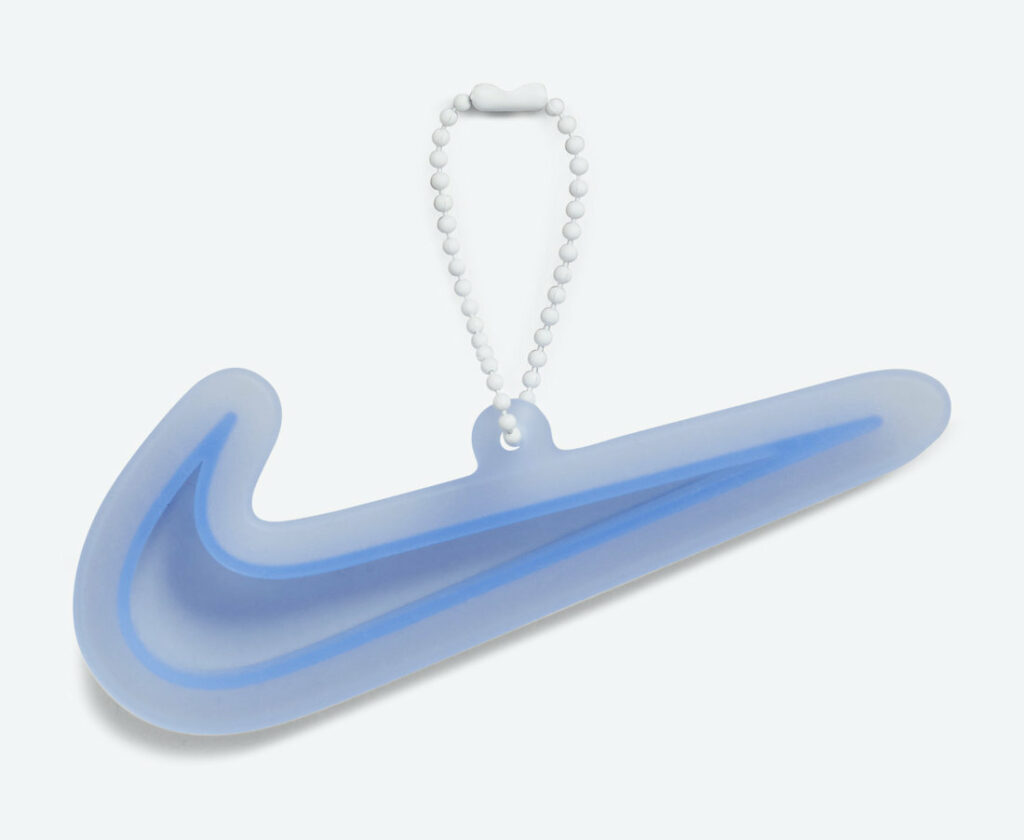 The icy blue Nike Necklace Swoosh Logo Necklace Chain Pendant.
In addition, Nike has attached the cute icy blue Swoosh ice blue charm to the sneakers, which makes us itch for collecting them. As a legend of fashion, AF1 is loved by many designers. Its 40th anniversary is coming next year and maybe it will create more surprises for sneaker addicts.