With the flood of information in the current generation, young people are inseparable from mobile phones. Whether they travel abroad or surf the Internet at home, they always rely on the charger to keep their phones with sufficient power. However, sometimes their recklessness leads to the loss of an original Apple charger which is not cheap. Now, they have another chance.
Recently, a foreign designer who loves inventing interesting things shared a new device, called "Anti-theft Apple charger shell" on Reddit, claiming to be able to prevent chargers from being stolen. Let me show you how it works.
Anti-theft charger shells change the way you charge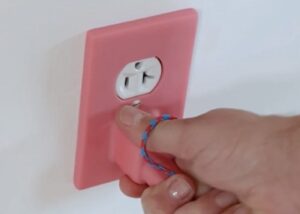 After the designer released photos of this pink charger shell on the forum, it caused unexpected excitement among foreign netizens. They sent private messages to the poster for pre-orders and even group purchase. However, the designer said that it is still for self-use and he won't consider mass production soon. Everyone still keeps a close watch on it.
Although it's not in mass production now, nor even being patented, the designer's unique vision and sense of the needs of modern life are highlighted by neitizens' messages on the forum. His overwhelming professional ability makes people more curious about him.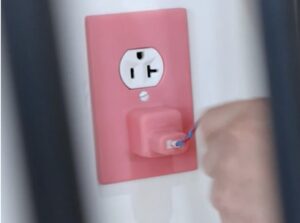 The anti-theft charger shell is exactly the same size as the wall socket. Just put the original Apple charger into the hole and leave the cable outside, then the shell will be fixed on the wall and your charger can't be stolen.
However, this charger shell is currently only made for Apple's original charger. If you're able to get one, please make sure your charger is of the original size.
The shell seems to be general plastic material based on the photos, which means if improper use leads to socket burns, the shell might become a combustion-supporting object. It's still an item that needs to be improved.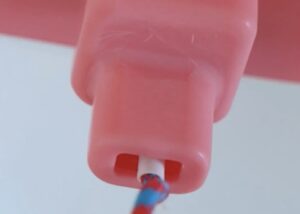 According to the instructions posted by the designer on the forum, the anti-theft shell will be fixed on the periphery of the socket, so users should make sure the cable is linked to the charger and put it into the preset position before use.
Following the instructions to install the interesting and practical "Anti-theft Apple charger shell" will surely amaze your classmates and colleagues! However, the design is based on "anti-theft". Judging from the heated discussion on the forum, it's indeed a product with market potential. Let us maintain our focus on the follow-up news from the designer!