Would you like to lie on a soft sofa and have the sweetest dream away from the noisy world after a busy day? The amazing donut sofa from a Swedish furniture brand may give you the simplest pleasure.
Super soft donut sofa over 100 cm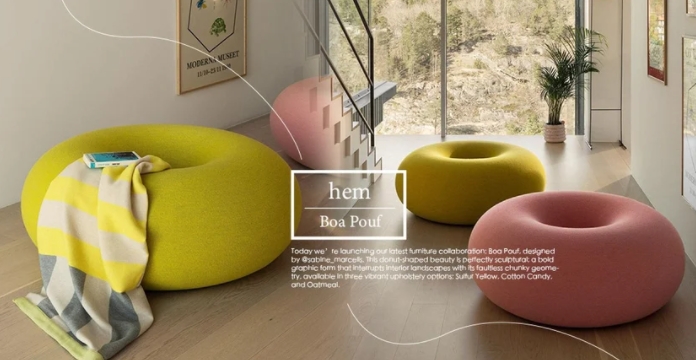 This huge donut on the ground is not an outdoor scenery of an art exhibition, nor is it a mascot of a new donut shop for catching attentions but a huge donut-sofa launched by a well-known furniture brand from Northern Europe.
The big sofa is named "Boa Pouf", which seems that you will just sink in it when you lie down. It has a diameter of 115 cm and a height of nearly 45 cm with solid wood and sponge rubber. And the superb wool knitting technology makes it a wonderful sofa that attracts both adults and children.
A donut sofa is a healing world
The sofa is completely in the shape of donuts from bakeries. The hollow middle allows children to play inside with parents sitting on the sofa which provides a fabulous space for family fun time.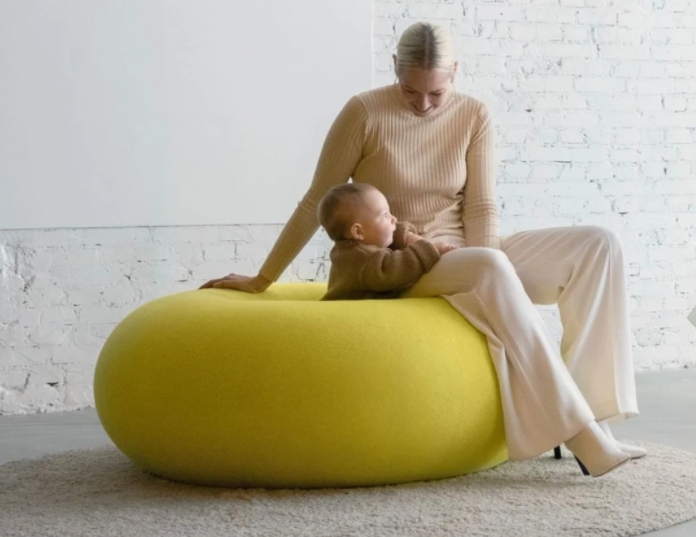 The "Giant Donut Sofa" not only feels good but also looks good for its super-soft appearance which brings gentle feelings to the overall space and improves the dull and rigid feelings from traditional furniture.
Plunge in the giant sofa and just relax. This soft sponge is perfect for sitting, lying and leaning on and it's a great idea to place it in the audio-visual entertainment area for relaxation.
The creative sofa provides a space to breath
This huge donut has three colors: pink, yellow and gray which allows customers to choose their sofas according to home styles. The sofa brings multiple feelings and spreads relaxing atmosphere throughout the house, creating an independent and relaxing space in the busy modern world.